Learn to make a beautiful holder for your phone or tablet (or kindle), out of plain cardboard.
This is a simple project that gives you excellent solutions for:
Zoom meetings or zoom classes.
When watching a movie or TV series on your portable device.
Watching online classes on your phone or tablet.
Reading a recipe on your mobile while cooking.
Reading a book on a Kindle or tablet
While drawing or painting and you need to look at a reference photo on your device.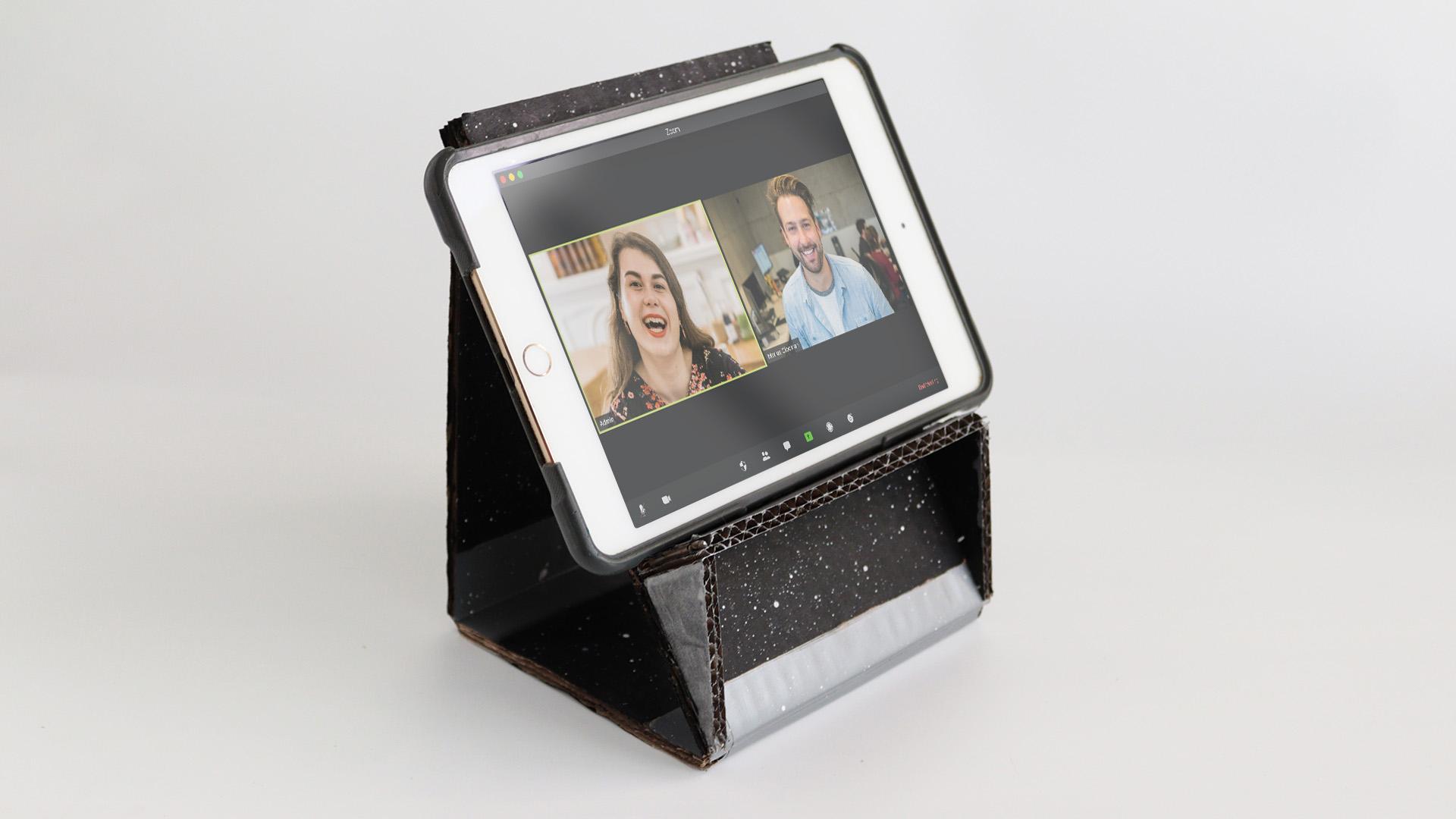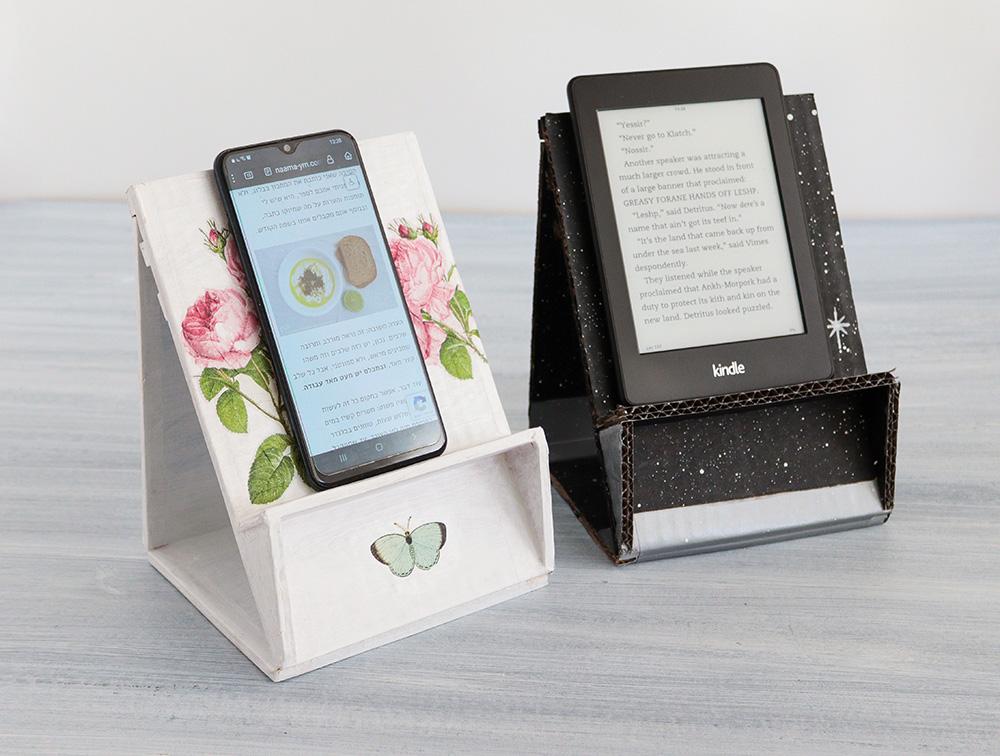 The holder has three angles, so you can choose the angle that is convenient for you.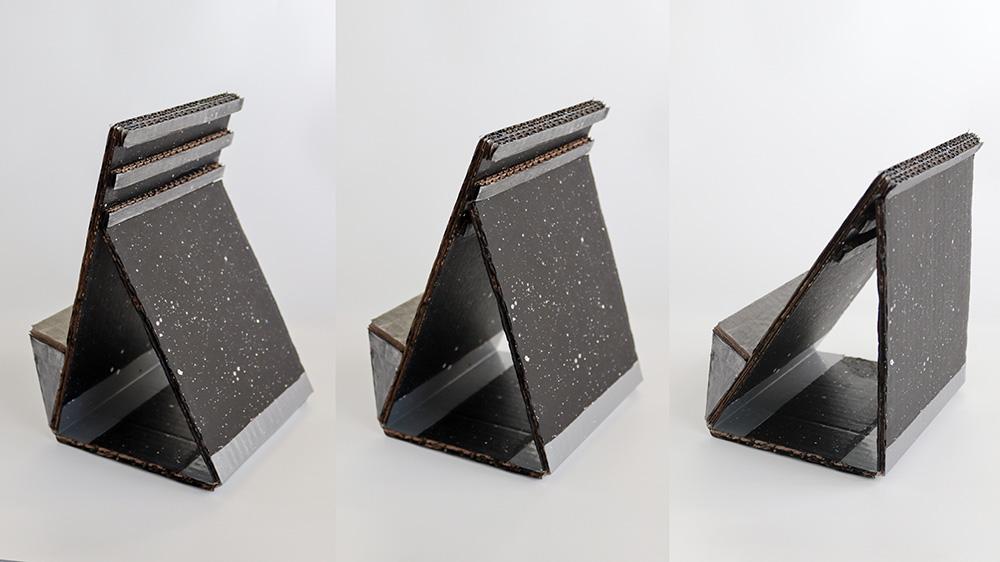 Very simple to make, from cheap material that you probably have at home.
Great for artists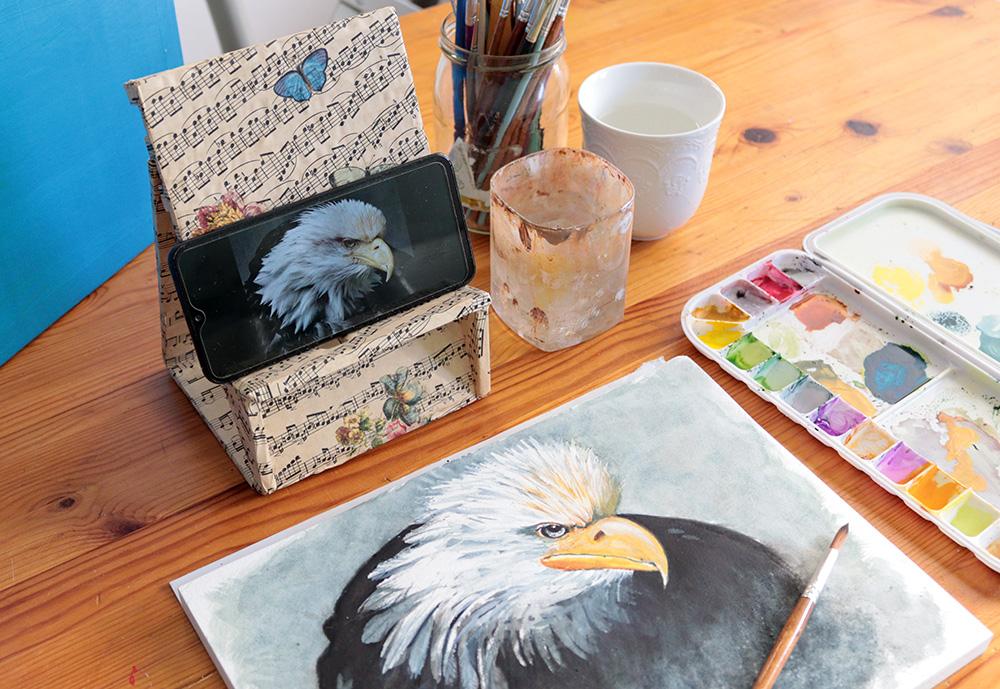 אפשר לצפות במדריך גם בעברית כאן >